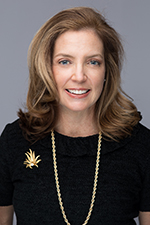 Martha C. Casey 
Boston, Massachusetts

Partner


phone

(617) 951-2777


fax

(617) 951-0989


email

Email Me

Martha C. Casey is a Partner of the firm, specializing in all aspects of Family Law, including divorce, custody, alimony and child support, paternity, prenuptial agreements, domestic violence, and protective orders. Ms. Casey has significant experience advocating for clients in Massachusetts state courts. In addition to Family Law, Ms. Casey handles a variety of general litigation matters.
Prior to joining the law firm of Taylor, Ganson & Perrin, LLP, Ms. Casey served as a Law Clerk to the Honorable Sheila E. McGovern, former First Justice of the Middlesex County Probate and Family Court. Following her clerkship, Ms. Casey was appointed an Assistant District Attorney in Middlesex County where she served for three years trying numerous jury cases on behalf of the Commonwealth of Massachusetts. Ms. Casey then joined the law firm of White, Inker, Aronson, P.C., as part of their team of expert trial attorneys in the area of Family Law. Following her association with White, Inker, Aronson, P.C., Ms. Casey was with the law firm of Todd & Weld, in their Domestic Relations Department. Ms. Casey was named a Partner of Taylor, Ganson & Perrin, LLP in 2001, where she continues to negotiate, mediate and try numerous cases in the courts of the Commonwealth on issues ranging from custody and parental rights, to complex support and property division issues.
Ms. Casey is a Dean's List graduate of the College of the Holy Cross located in Worcester, Massachusetts, and Boston College Law School, Newton, Massachusetts.
Ms. Casey is a member of the Boston Bar Association and the Massachusetts Bar Association. Ms. Casey has served as a lecturer in the Trial Practice Courts at Boston College Law School. She continues to serve as a guest lecturer at a variety of local Boston area law schools.