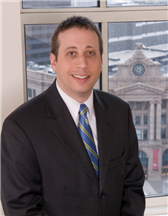 Gregory J. Murphy 
Boston, Massachusetts

Partner


phone

(617) 951-2777


fax

(617) 951-0989


email

Email Me

Gregory J. Murphy is a Partner of the firm specializing in taxation, estate planning and small business matters.

Mr. Murphy received his bachelor's degree from the College of the Holy Cross and received the Presidential Service Award for his outstanding contribution and participation in various service activities during the course of his college career.

Mr. Murphy received his law degree from Suffolk University Law School , graduating magna cum laude.

Mr. Murphy served as an intern at Taylor, Ganson & Perrin, LLP during his final semester at Suffolk University Law School and joined the firm on a permanent basis as an associate in August of 2006.

Mr. Murphy is also a Certified Public Accountant licensed to practice in Massachusetts and has significant experience in the preparation of tax returns having worked for the international accounting firm of PricewaterhouseCoopers, LLP. Mr. Murphy is a member of the American Bar Association and the Massachusetts Bar Association.